Mastering UPSC Civil Services: Your Ultimate Guide to Buy Best Books for UPSC IAS Prelims and Mains 2023 Exam Preparation!
Effective preparation for the UPSC demands careful consideration of study materials. In a market flooded with both online and offline resources, aspirants must conduct thorough research to identify the most beneficial study materials for their success.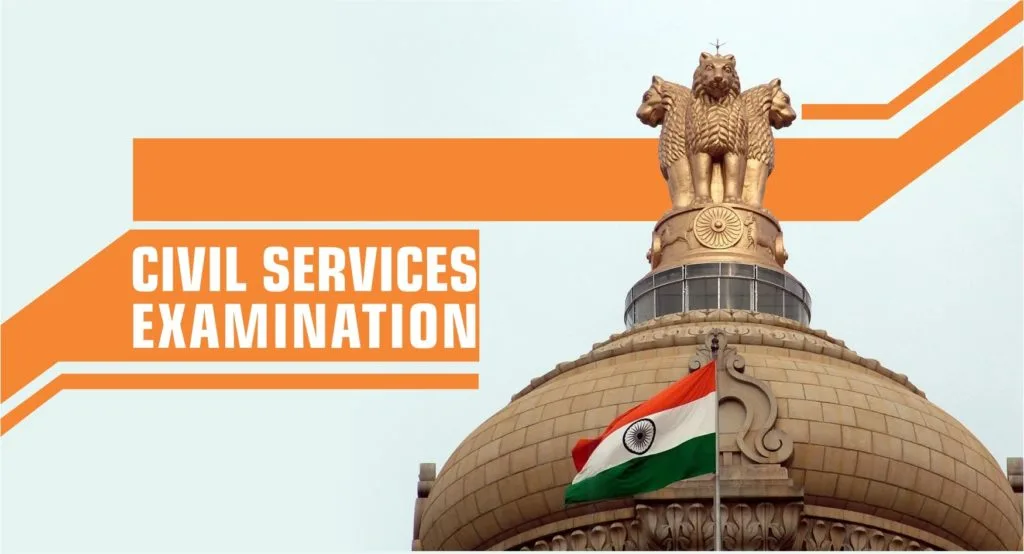 Initiating the preparation journey with NCERT books is a widely recommended strategy, gradually transitioning to more advanced reference materials as one gains subject-matter expertise. The selection of reference books should align with the candidate's proficiency in the subject and their past performance in the examination.
Table of Contents
Best Books for UPSC IAS Prelims
The Preliminary Exam for IAS has two papers: General Studies Paper I and CSAT. Both are objective-type with negative markings. Here are the recommended books for IAS Prelims:
Top Books for IAS Mains
Candidates successfully passing the UPSC prelims move on to the IAS Mains examination, featuring 9 theory papers, including 2 optional ones. To excel in the UPSC Preparation 2023,
Explore the finest general studies books for UPSC Mains 2023 preparation: consider the recommended books below.
Subjects
Books List
History, Indian Heritage & Culture
[GS Paper 1]
Ancient India by RS Sharma
India after Independence by Bipan Chandra
History of Medieval India by Satish Chandra
Indian Art and Culture by Nitin Singhania
India's Struggle for Independence by Bipan Chandra
Geography
[GS Paper 1]
Geography of India by Majid Husain
World Atlas (Orient Black Swan)
Certificate Physical and Human Geography by G C Leong
World Geography by Majid Husain
Fundamentals of Physical Geography NCERT Class 11
Polity & International Relations
[GS Paper 2]
Introduction to the Constitution of India by DD Basu
Indian Polity by M. Laxmikanth
International Relations: Pushpesh Pant
Economy
[GS Paper 3]
Environment and Disaster Management by Tata McGraw Hill
Indian Economy – Nitin Singhania
Challenges to Internal Security of India by Ashok Kumar
Ethics
[GS Paper 4]
Ethics, Integrity and Aptitude for Civil Services Main Examination by Subba Rao and P.N. Roy Chaudary
Solved Papers
IAS General Studies Prelims Solved Papers – Vishal Publications
UPSC Book List For Optional Subjects
Subjects
Books List
Agriculture
Agronomy By Yellamananda Reddy
Soil Science – D.K Das Or Brady
Genetics By B.D.Singh
Entomology – Vasantha Raj & David
Special Issue of Agriculture by The Hindu
Anthropology
N. Hasnain: Tribal India
Herskovits: Cultural Anthropology
Surender Nath: Forensic Anthropology
Herskovits: Cultural Anthropology
Stein & Rowe: An Introduction to Physical Anthropology
Botany
Taxonomy: Nair along with Datta
Embryology: Bhojwani and Bhatnagar
Physiology and Biochemistry: Salisbury and Ross or Fritz and Noggle
Economic Botany: Kochar or Verma
Chemistry
Ordinary Differential EQs:- MD Raising Lumina, Golden series-NP Bali
Real Analysis – Shanti Narayan, Royden
Linear Programming – SD Sharma
Solid Mechanism – Kazmioo
Economics
International Economics – Bo Soderston
National Income Accounting – Bakerman
Banking – S.B. Gupta
International Trade – Bo Soderston
History
History of Modern India – Shekhar Bandopadhyaya/Bipan Chandra
India's Ancient Past – R.S. Sharma
The Wonder That Was India – A.L. Basham
Ashoka and the Decline of the Mauryas – Romila Thapar
India's Struggle For Independence – Bipan Chandra and Others
Management
Financial: Pandey/Chandra/Khan & Jain/Bearley
Economics: Any good economics book
Operations: Adams/Taha
Organisational Design: Khandwala; Madhukar Shukla
Mathematics
Ordinary Differential EQs:- MD Raising Lumina, Golden series Bali
Real Analysis – Shanti Narayan, Royden
Linear Programming – SD Sharma
Solid Mechanism – Kazmioo
Electrical Engineering
Modern Central Engineering – Ogata
Electromagnetic Waives and Field – R.N. Singh
Surveying and Levelling – T P Kanetakar
Heat Conversion – Arora & Kundwar
Urdu
Urdu Shairi ka Tauqidi Mutala – Suenbul Nigar
Urdu Nasr ka Tauqidi Mutala – Suenbul Nigar
Urdu Adab Ki Tarikh – Noorul Hasan Naqvi
Psychology
Psychology Robert A Baron
Social Psychology Baron & Byrne
The Psychology of Small Groups Shaw
It's important to note that these books are just recommendations and it's always best to consult with your UPSC coach or mentor to determine which resources are best suited for your individual needs.
Where to buy USPC Books At Cheaper Prices?
Here are the Links where UPSC Aspirants can buy UPSC Books for Exam Preparation at Cheaper prices.
Additional Tips:-
Regular Revision:

Regularly revise all subjects to reinforce learning.

Test Series:

Enroll in reputable test series for both Prelims and Mains to practice time management and improve exam skills.

Stay Updated:

Keep abreast of current events through newspapers, magazines, and reliable online sources.

Stay Healthy:

Maintain a healthy lifestyle to enhance focus and concentration during the preparation period.
Remember, individual preferences may vary, so adapt the strategy to your strengths and weaknesses. Consistency, dedication, and a thorough understanding of the subjects are key to success in the UPSC examination.
Best Of Luck 👍